Be Part of the DCUG mod for Freedom Force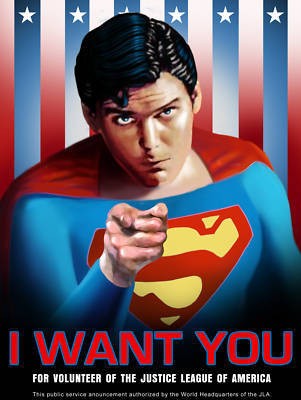 Do you love superheroes? Comics? So do we in the FF community. Come join us and be part of creating something fantastic!
Howdy! I'm Benton Grey, the chief modder, writer, scripter, and everything else for Greylands Games, dedicated to making mods for the greatest superhero game of all time, Freedom Force. I've been creating highly rated mods for FF for years, and with the help of the community, I've produced a lot of fun stuff. Now I need your help on my latest project!
One of my passions is bringing my favorite characters, settings, and stories to life in this great game. I've created mods that deliver adventures for the Ninja Turtles, classic pulp heroes, the entire Marvel superhero universe, and more, bringing each to life in a way not really possible anywhere else. I'm currently working on a massive update and revision of my already epic and sprawling DC Universe mod, the DC Universe According to Grey, and I'm looking for folks with a love of DC Comics, superheroes in general, and/or sound design to help me find or create music and voice packs for the mod.
This is a mod and is done purely "for the love of the game," so to speak, so these are volunteer positions. However, this is a chance to be involved with a fun and rewarding project, work with folks who share your interests and hobbies, and help bring your favorite heroes and their universe of wonder and heroism to life.
Sound Designer Positions:
This project could use one or more team members who have an interest in music and sound design to take the lead on choosing and/or creating the sound assets. This can take a number of different forms.
There are multiple campaigns, with dozens and dozens of missions, all of which currently are using music from the base game. I would love to see someone with a good musical and narrative sense help me tell these stories through sound. This could involve finding and choosing existing music, composing new music, or making editorial decisions about musical direction using existing resources.
The mod also has dozens and dozens of voice packs, but I would love to have someone to track down new voice assets, recruit and supervise voice actors to increase and enhance our coverage of characters, or simply explore existing assets and decide how best to employ or modify them.
Familiarity with sound editing software would be beneficial, but these positions don't require much technical expertise.
If you want to see the fruits of your labors, you will need to get a copy of the game, which is available from GOG and Steam very cheaply. This is not required, as you could do your sound work without owning the game (but why would you want to?).
We use Discord and email to communicate
Successful candidates will be willing to put in a little effort, have a good attitude, and be willing to help me tell exciting superhero stories through sound. Because this is just a fan project, this need not be a major commitment. This is a labor of love for all involved, and any help you provide will be welcome.
This is an excellent opportunity to get some experience in game design in an accessible and low-impact way.
So, what are you waiting for? Join the DCUG!
To Apply
Send an email with your qualifications and interest to bentongrey@yahoo.com